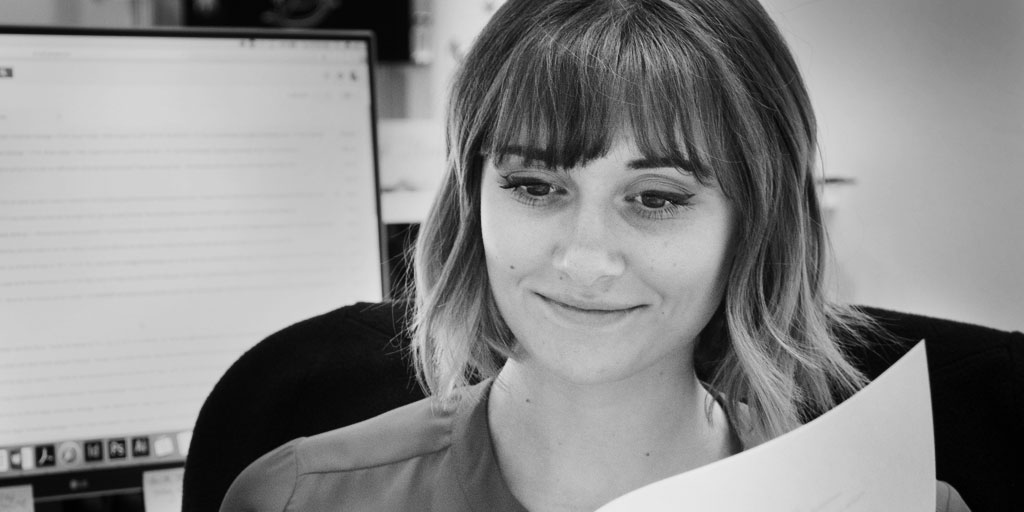 Shaniah Kaiser Creative | Design | Interactive
Shaniah grew up on a northwest Minnesota farm, near a small town, but surrounded by a big extended family comprised of 12 aunts and uncles (and cousins she's still trying to count). On the all-important question, the answer is "yes"… her parents did name her after Shania Twain, and she considers herself a huge fan.
Shaniah taps into the skill set of practically all her hobbies, particularly crafting and photography, where she's developed a nice gig doing weddings and senior portraits. She also loves hiking, biking, camping and traveling… studying abroad for a month in Scotland being the highlight.
Shaniah holds a bachelor of fine arts degree in graphic design and bachelor of arts degree in photography from Minnesota State University-Moorhead.
Throw me
a message.
• Hometown: Bagley, MN
Allergic to chocolate.
Has donated her hair since the 2nd grade.
Once worked as a face painter.