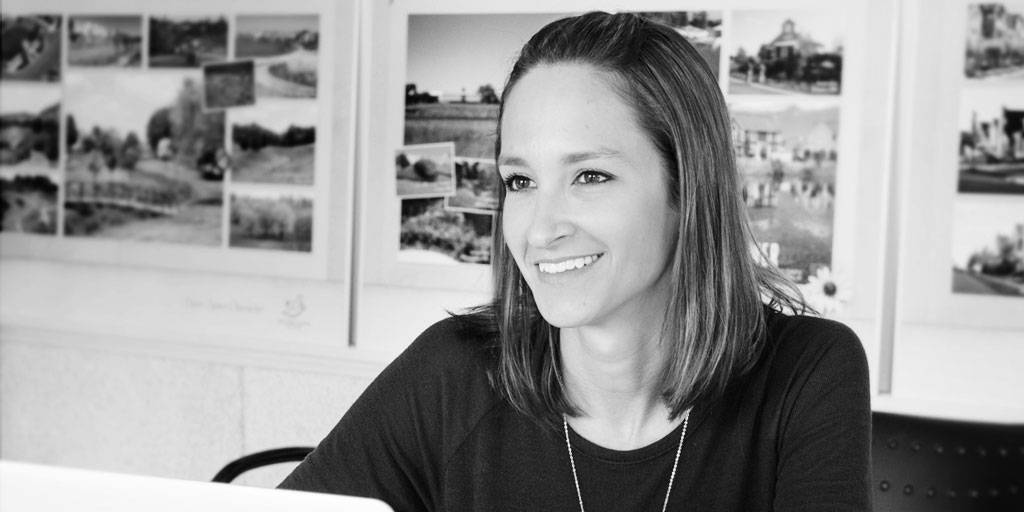 Stephanie Grosz Creative | Design | Interactive
Stephanie led the efforts of Promersberger Omaha until moving back to our Fargo office. Okay, not exactly, but she was working for us remotely while her husband, Ken, completed his residency in Omaha. It was nice having boots on the ground in Nebraska, but we're happier to have her back at the farm.
This talented graphic designer joined the company as an intern...honing her skills while earning a bachelor of fine arts degree in graphic design from Minnesota State University-Moorhead. Stephanie also does a fair amount of account management.
Stephanie and Ken have one daughter, Addilynn. Also, Lexi the golden retriever and several saltwater fish keep the family company.
Throw me
a message.
• Hometown: West Fargo, ND
Had a pet parrot named Merlin who actively took part in conference calls when she was working remotely.
Is a licensed motorcycle rider.
Went spelunking in Budapest.