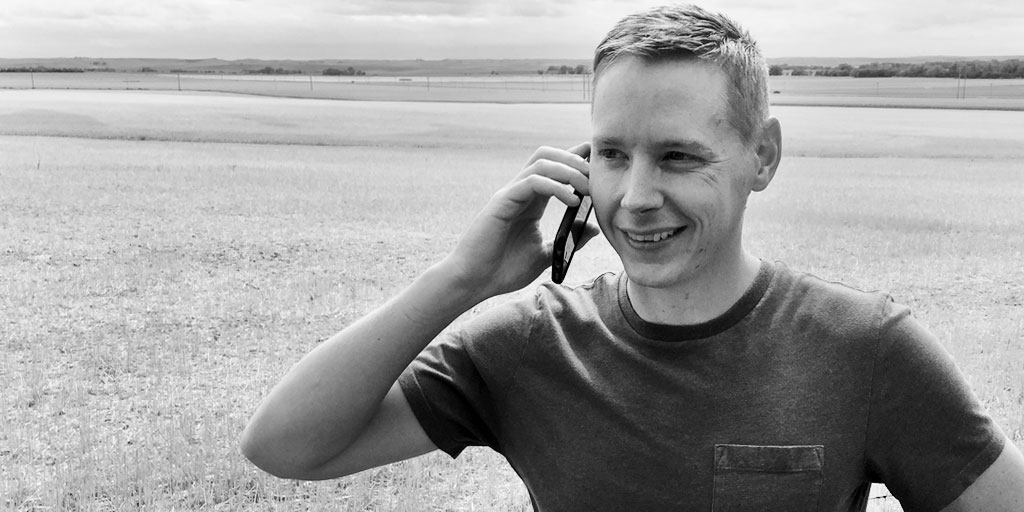 Bryce Goodell CREATIVE | PR | SOCIAL
Bryce spent six years in our Fargo office before the lure of farming called him back to the fields of Winner, SD. There he's now a full-time farmer, and part-time writer, PR strategist and social media guru, heading up our unofficial Promersberger South office. So when we say we've got an employee who's in the agricultural field...we literally have an employee in the field.
Bryce is a graduate of Minnesota State University-Moorhead with a degree in advertising. He is married to Vanessa and has two daughters, Bridget and Tiffany.
Throw me
a message.
• Hometown: Winner, SD
Did a solo skydive in Canada.
ParaBungee jumped in Norway.
Drove 140 mph on the Autobahn in Germany.
Was once pulled over running the only traffic light in his hometown.