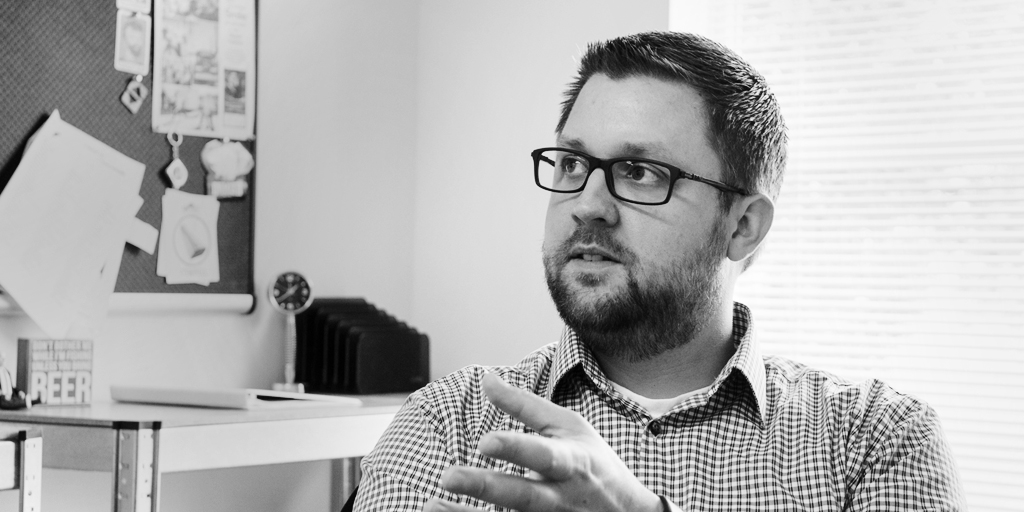 Dominic Brouillard CREATIVE | DESIGN | SOCIAL
Dom is Ben's brother. And, like his brother, he joined the company as a design intern...which quickly morphed into a full-time designer role.
He paid his dues as an intern, getting the lion's share of Ken Projects. In Dom's case, that included shoveling/salting the main walk, organizing the basement (which is like something out of the show "Hoarders"), and pumping more than 2 million gallons of water out of the Rocking Horse Farm development.
Dom has a bachelor of fine arts degree in graphic design from Minnesota State University-Moorhead, yet he's obsessed with NDSU Bison football. He's a home brewing hobbyist, heading up Promersberger's very slowly growing brewing club. He is married to Molly, with one son, Norm.
Throw me
a message.
• Hometown: East Grand Forks, MN
The office brewmaster...even home grows his own hops.
Won student best in show at the 2010 AdFed awards ceremony.
Holds the distinction of catching a rock during an office ice fishing trip.
Once was beating Mike 20-0 in a game of Bags...and lost.