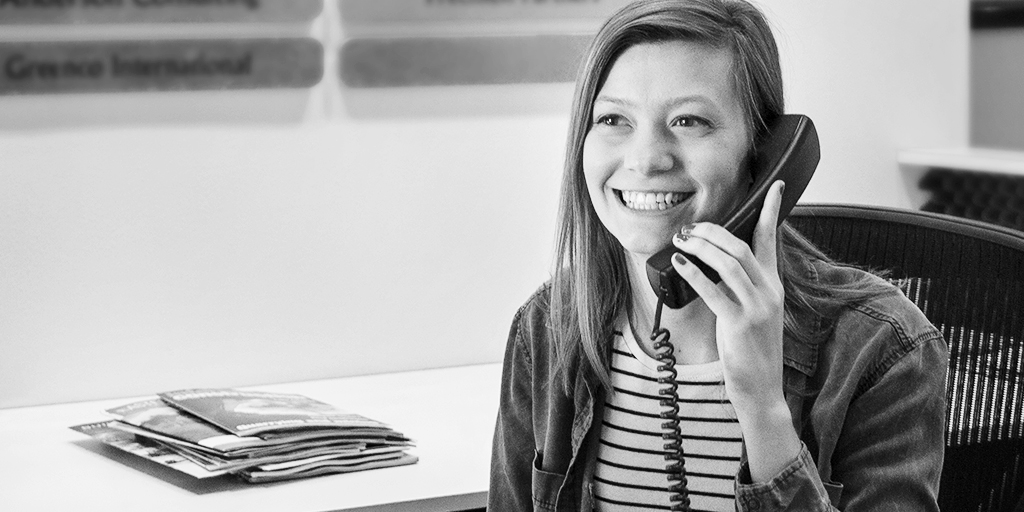 Nicole Crummy ADMINISTRATIVE ASSISTANT | PR
Nicole is the second Crummy to grace the storied halls of The Promersberger Company. After originally joining us as a PR intern under the watchful eye of big brother Mike, Nicole moved into a full-time administrative assistant role.
When not at the office helping her co-workers in whatever capacity she's needed, Nicole enjoys playing cards, relaxing at the lake, tubing down the river, shooting baskets, and playing golf. She is also an unashamed fan of Grey's Anatomy and The Bachelorette.
Nicole has a bachelor's degree in Business Administration with emphasis in Marketing and Management from Bemidji State University, where she competed on the track and cross country teams. She still runs on occasion when a 10-mile race or marathon beckons.
Throw me
a message.
• Hometown: Argyle, MN
Lived in four states (MN, SD, IA, ND) in just a 2-year span.
Keeps candy on her person at all times.
Claims to feel cold, always.